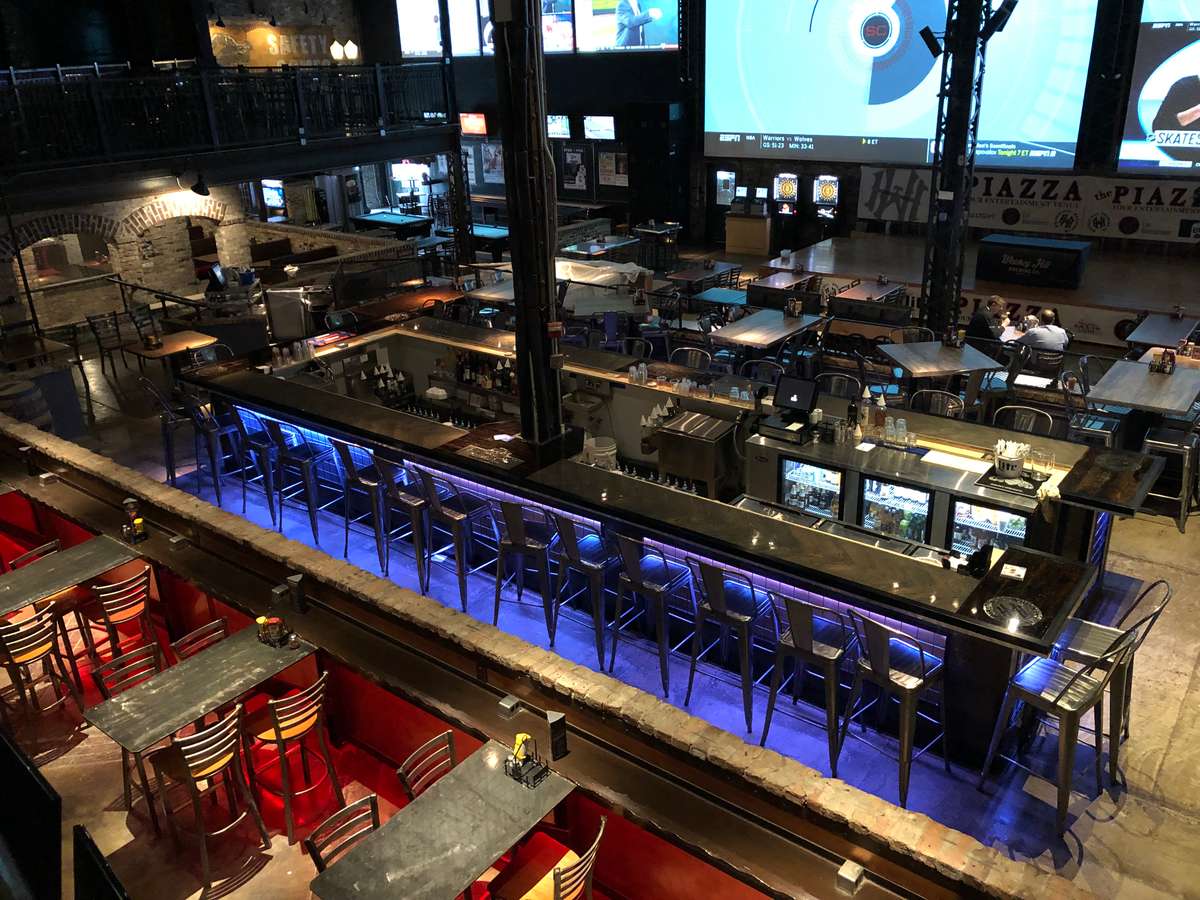 OUR DINE IN MENU
.FEATURING "ORGINAL" SALERNO'S PIZZA
Become a VIP
Be the first to receive updates on exclusive events, secret menus, special offers/discounts, loyalty rewards & more!
the PIAZZA - DINE IN - FOOD MENU
the PIAZZA - DINE IN - FOOD MENU
Powered by Salerno's - Whiskey Hill Brewing & Pizza Bar food menu.
"ORIGINAL" SALERNO'S PIZZA
Start with traditional Italian crust, tomato sauce and cheese.

Thin and extra thin crust available upon request.

Add Your Favorite Toppings. Pizza, Calzone, & Panzerotti Toppings: Anchovies, Ground Beef, Ham, Pepperoni, Sausage. Artichoke, Black Olives, Green Olives, Green Peppers, Ham, Hot Giardiniera, Jalapeños, Mushroom, Onions, Pineapple, Spinach, Tomatoes, Zucchini. Premium Toppings: Bacon, Canadian Bacon, Chicken, Italian Beef, Ricotta Cheese
SPECIALTY PIZZAS
Our specialty pizzas are uniquely created with taste in mind. deletions are okay, no substitution or adding toppings.
CHICKEN WINGS
Premium Wings, Cooked to Perfection and Smothered in the Sauce of Your Choice (approx. 7 Wings per Order)
BURGERS
Served with Fries, Housemade Chips, or House Salad

Upgrade to Onion Rings $3. Burger Additions: Cheese $1.00 | Grilled Onions $1.00 | Avocado $2.00 | Over Easy Egg $1.00 | Sautéed Mushrooms $1.00 | Bacon $1.00 | Bleu Cheese $1.00
SANDWICHES, WRAPS & PANINI
Served with Fries, Housemade Chips, or House Salad. Upgrade to Onion Rings $3

sandwich additions: cheese $1 hot peppers $1 sweet peppers $1 avocado $2
ENTREES & PASTA
Add a House Salad for $1
Powered by Salerno's - Whiskey Hill Brewing & Pizza Bar food menu.

This is our regular dine in menu. 

* We reserve the right to limit quantities - Prices subject to change without notice *

R.Salerno Restaurant Group